Precision Farming
XCN-750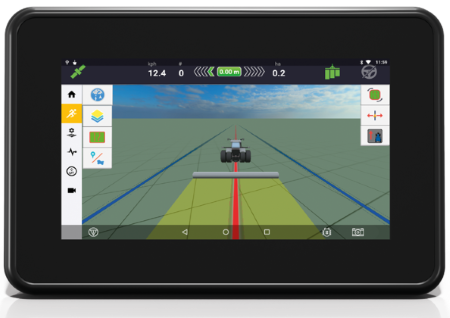 The XCN-750 display offers a cost-effective and easy-to-use interface for precision agriculture. It is compatible with most machine makes and implement manufacturers (ISOBUS), and provides manual guidance and several auto-guidance solutions as well as application control for every farm.
Display: 7-inch, high-resolution colour touchscreen

Operating system: Android

GPS receiver: Multi-constellation (GPS/GLONASS)

Guidance systems: EZ-Steer, EZ-Pilot, AutoPilot MotorDrive, AutoPilot

ISOBUS compatibility: Yes

Connectivity: Wi-Fi, Bluetooth
Click here to view and compare the XCN series.